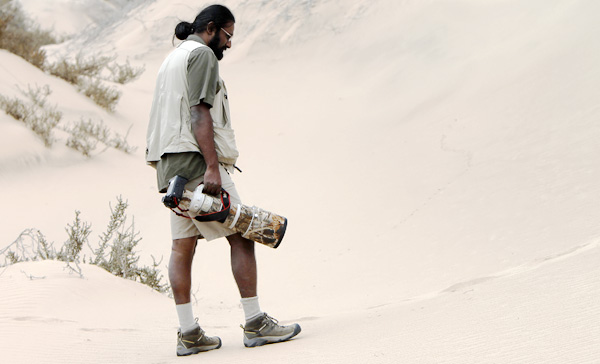 Yathin Krishnappa is a computer programmer. He's also a traveler who likes to photograph all things wild. Yathin enjoys being close to wildlife and photographing them in their wild homes. Photographs on this site come from India, Europe, North America and Africa. Yathin is going to be living in Norway until 2014 with his wildlife disease ecologist wife.
License
Almost all published work on yathin.com and Yathin's Flickr page can be used for noncommercial purposes only. Yathin has uploaded 100's of photographs for free usage on Wikimedia and a lot of those photographs are very high resolution. If you like or use any of his photographs then please consider donating to your favorite conservation organization.
Contact
email yathin @ the domain of this website (i.e., yathin.com) or use this web form.
Gear
Yathin currently photographs with a Canon 1D Mark IV and a Canon 500mm f/4 L IS USM.
Links
Old blog: yathin.livejournal.com
Old gallery: yathin.com/gallery/
Flickr: flickr.com/photos/yathin
Free Images: Yathin_sk/Wikimedia